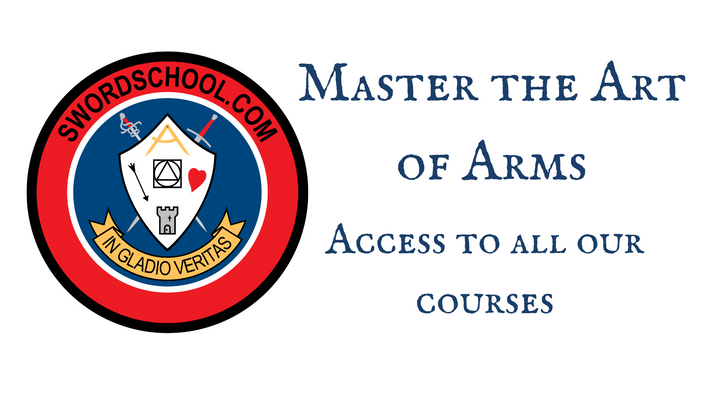 Master the Art of Arms (Access to Everything via Monthly Membership)
Full Membership of Swordschool Online: all our courses, to take at your own pace.
Enroll in Course
You can become a graceful, expert swordsman, and deeply knowledgable about the history of European martial arts. It just takes time, effort, and instruction. You provide the time and effort: let Guy provide the instruction.

This full membership package gives you unlimited acccess to all the courses at Swordschool Online, from how to Recreate Historical Swordsmanship from Historical Sources, to Breathing, to Footwork, Dagger, Longsword, and every other course we produce in the future. The free courses are also included, just to save you the bother of enrolling on them separately.
This is our best-value combination, and will provide you with years of training material. Members are also welcome to contact Guy with any questions or difficulties they may have.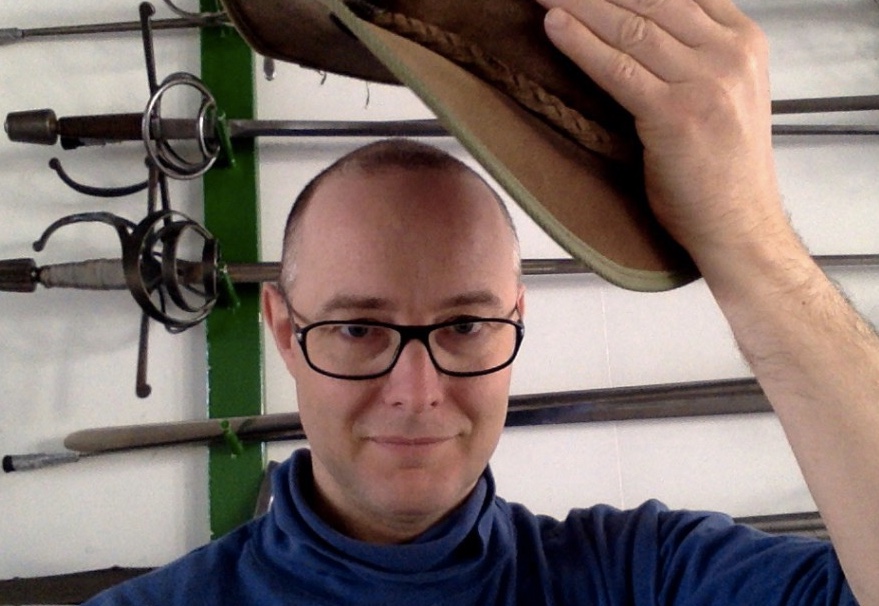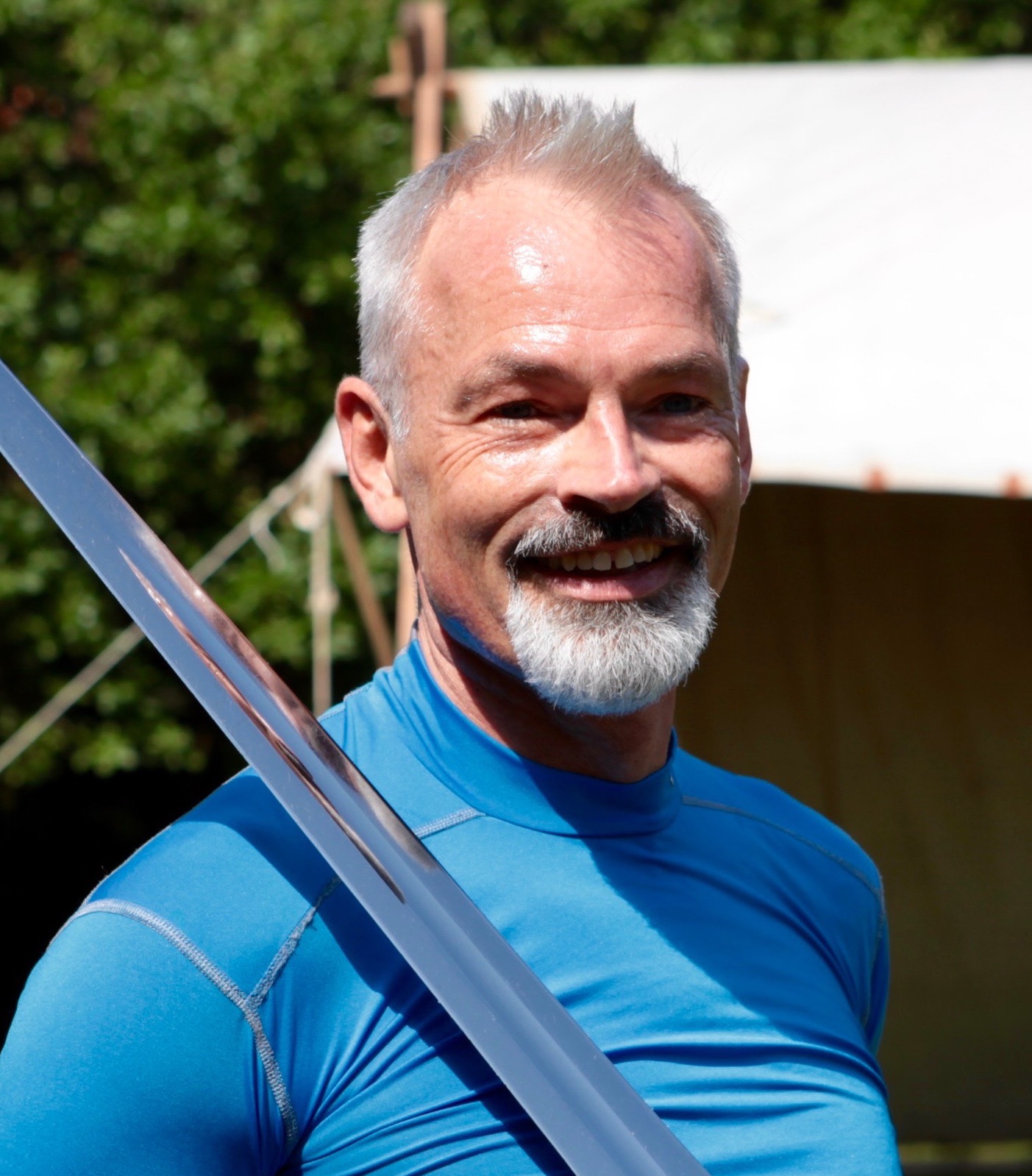 Learning swordsmanship under the guidance of Guy Windsor is an extraordinary privilege. His holistic approach to the art of combat is a result of lifelong research into historical arms and sources, combined with a profound understanding of the human body, and skills gained in decades of martial arts practice. The human being is at the heart of his teachings, and the sword is his chosen path to bring out the best in his students. When training with Guy, expect no less than improving your inner self and your health while gaining proficiency at arms.
Roland Warzecha, Dimicator.com
Courses Included with Purchase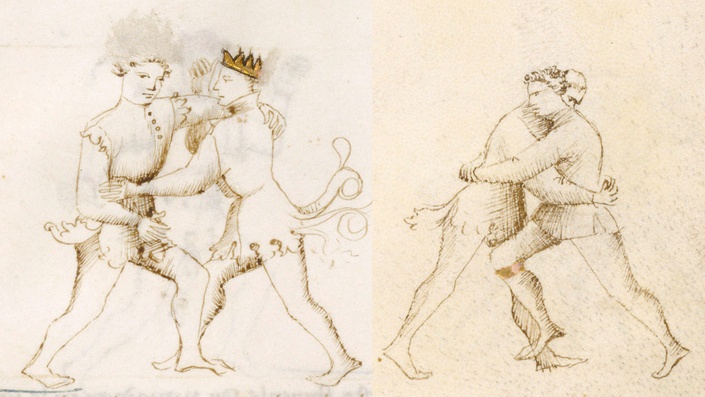 Medieval Wrestling: the Abrazare of Fiore dei Liberi
learn medieval wrestling with Guy Windsor and Jessica Finley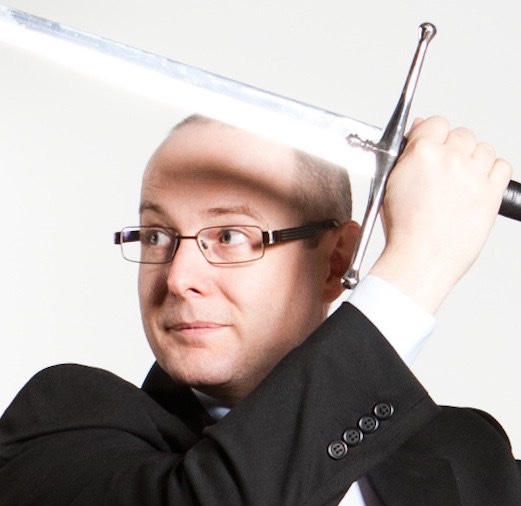 $400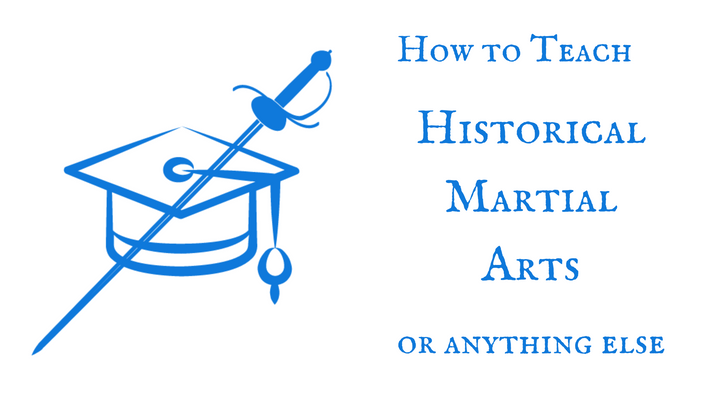 How to Teach Historical Martial Arts (version for Mastering the Art of Arms students)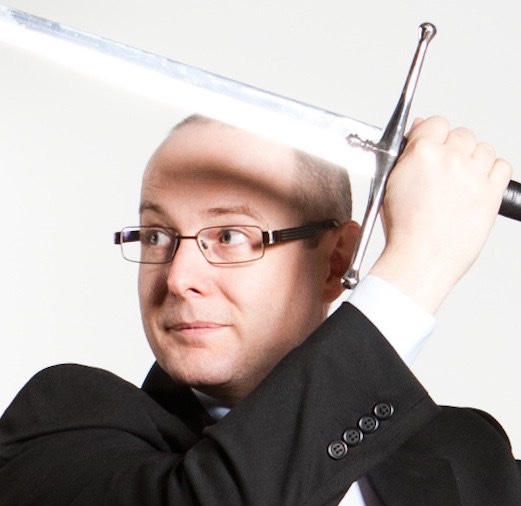 $500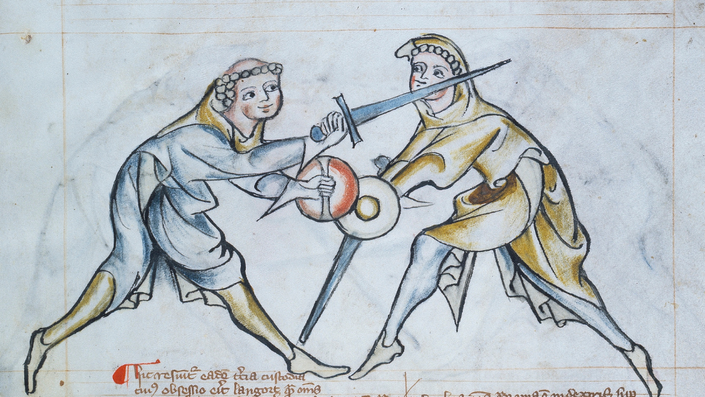 Medieval Sword and Buckler Course
from Royal Armouries MS I.33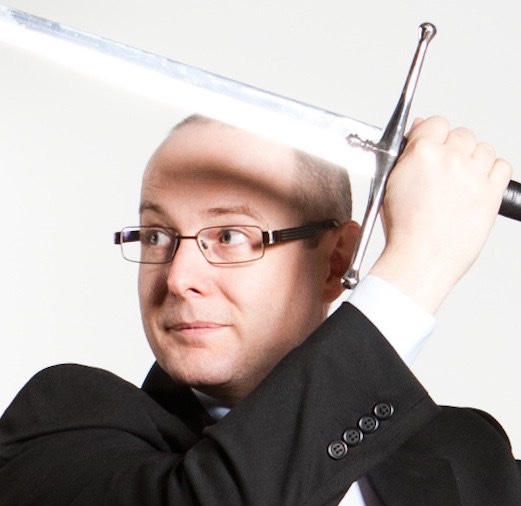 $350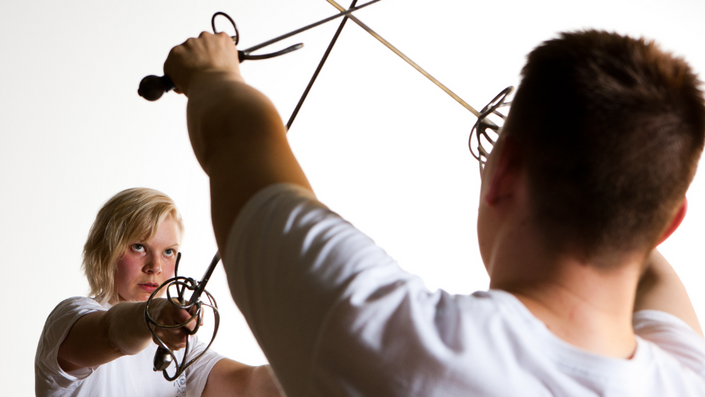 The Complete Rapier Course
Learn basic actions to advanced rapier and dagger actions in the style of Capoferro.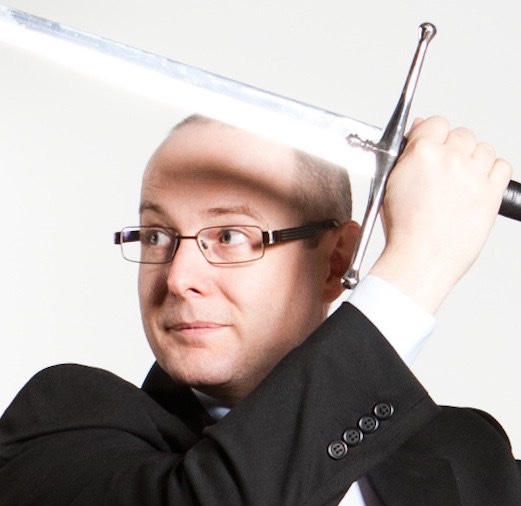 $330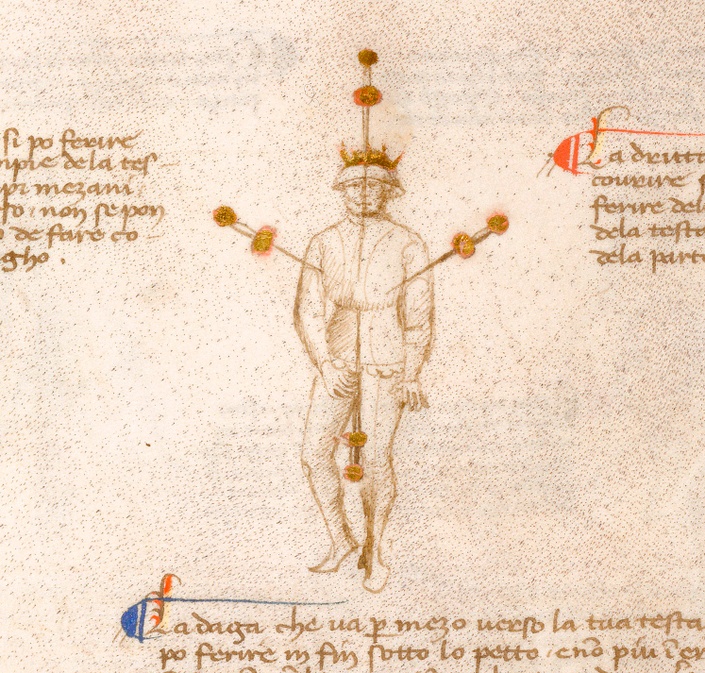 The Medieval Dagger Course
A complete course in the Dagger combat from Fiore de' Liberi's Il Fior di Battaglia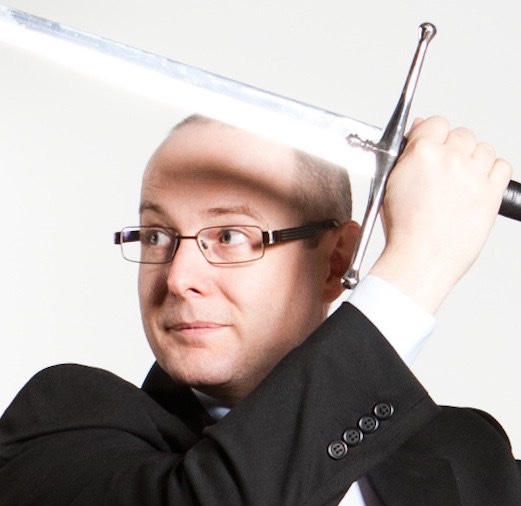 $250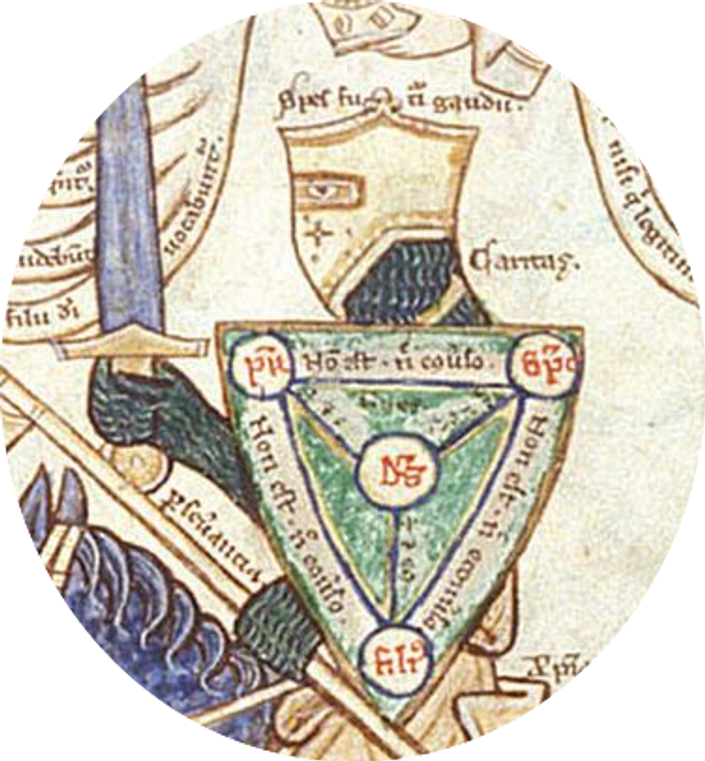 Recreate Historical Swordsmanship from Historical Sources Course
How to choose a source, extract the techniques and theory, create training drills, and organise them into a system.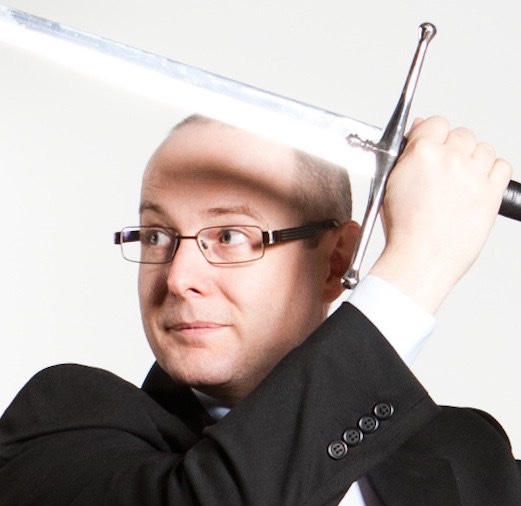 $250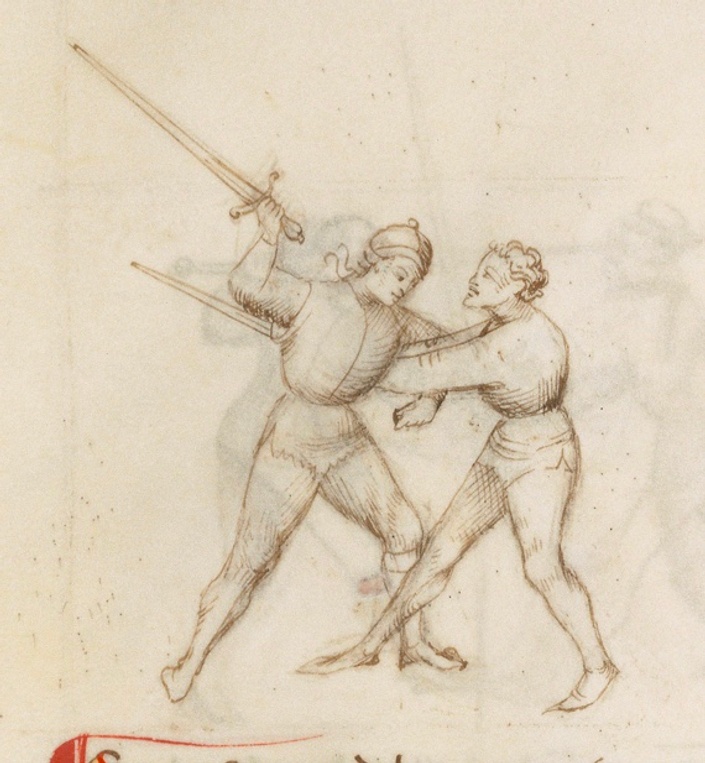 The Medieval Longsword Complete Course
Learn Fiore's longsword material from the ground up.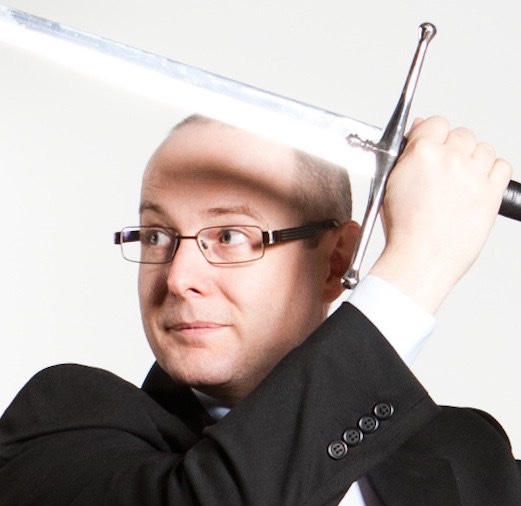 $350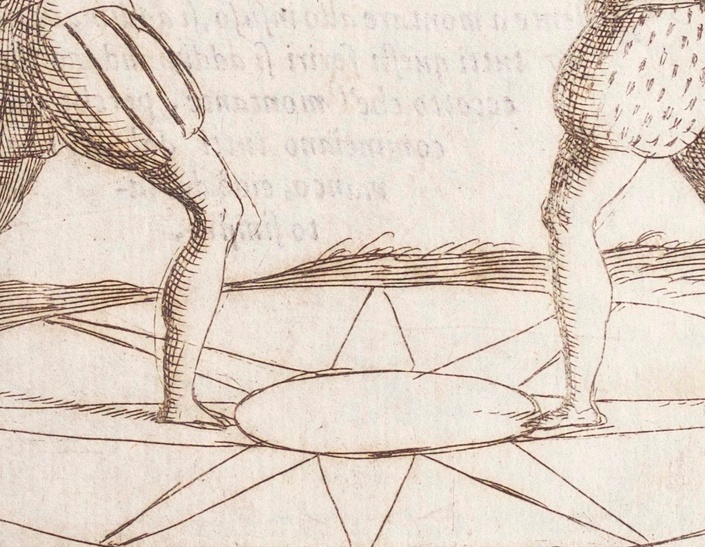 Fundamentals: Footwork Course
From clumsy student to graceful master- everything you need to move like a swordsman.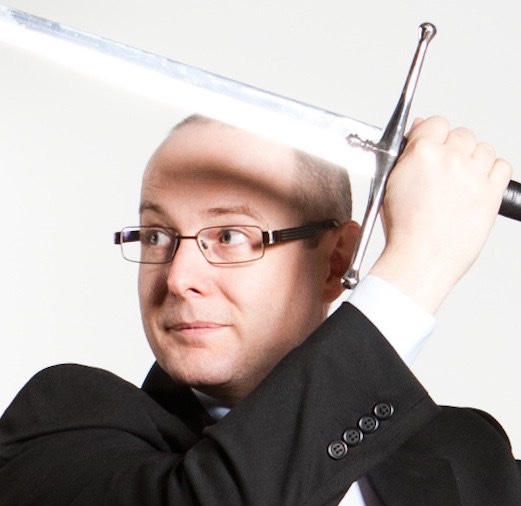 $200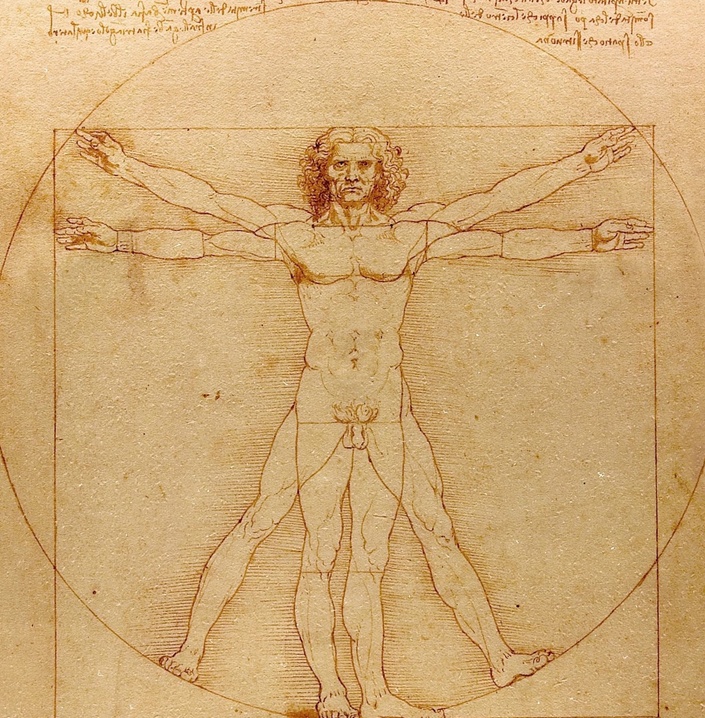 Fundamentals: Breathing Course
Master your breath, for better health, fitness, and peace of mind.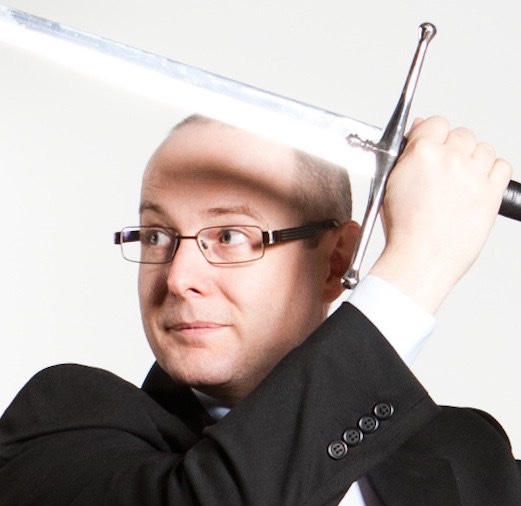 $140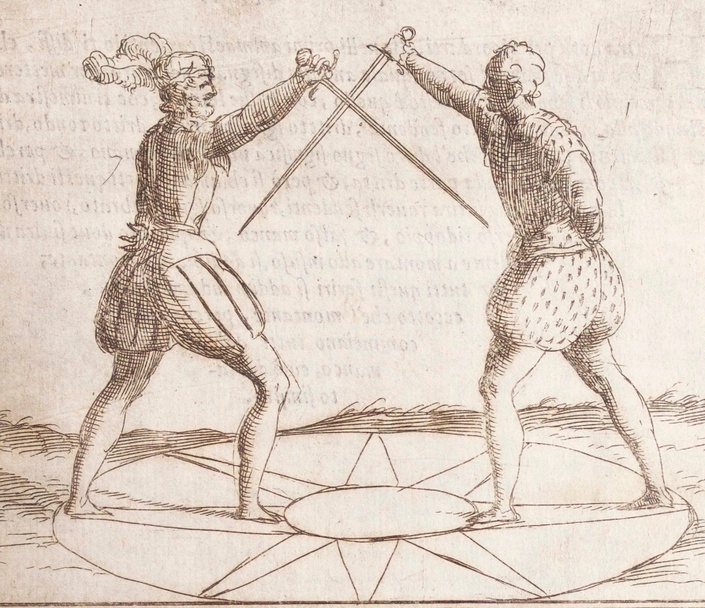 Free Knee Maintenance Course
Keep your knees working so you can fence forever!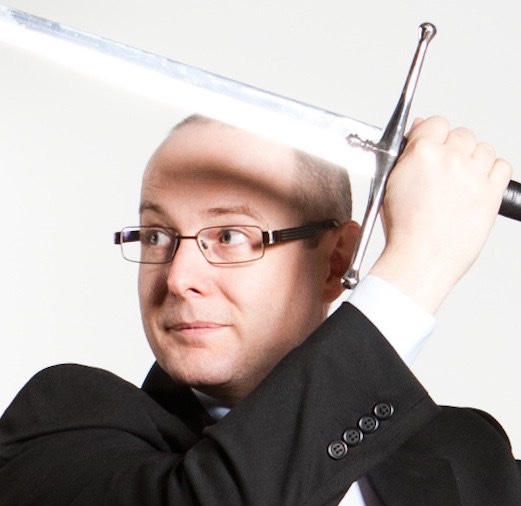 FREE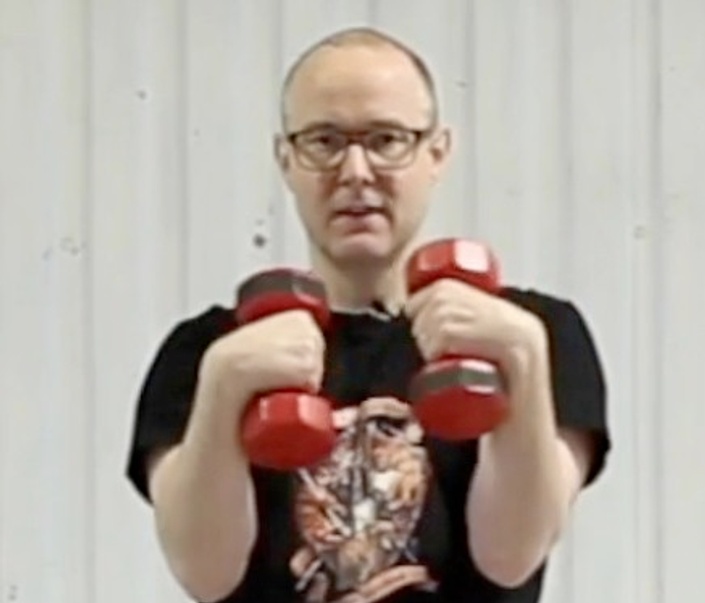 Free Arm Maintenance Course
Keep your arms healthy for swords, despite using computers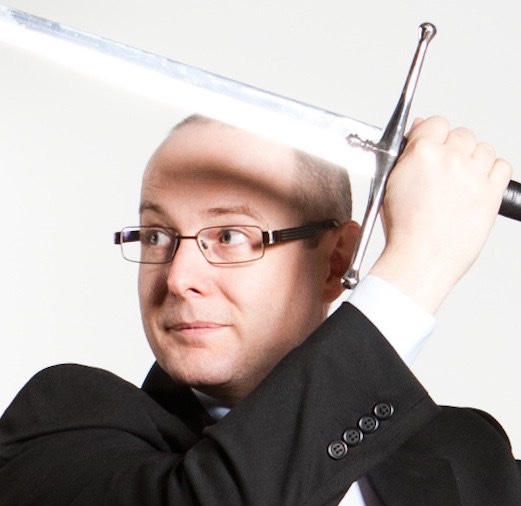 FREE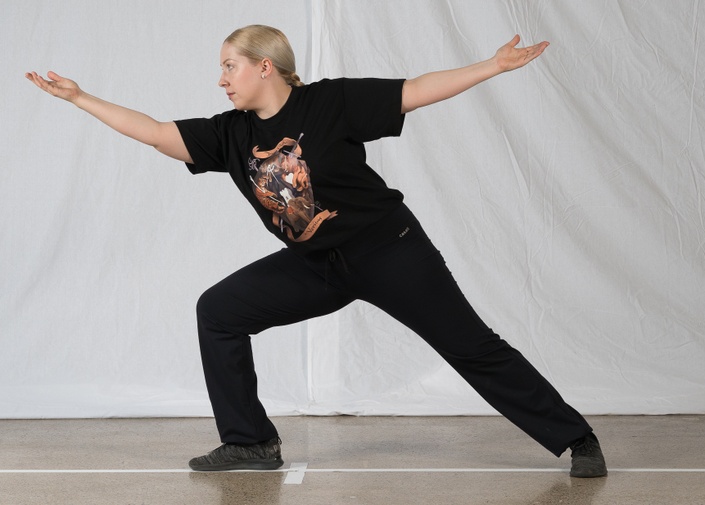 Solo Training (version for Mastering the Art of Arms students)
Get strong, fast, and accurate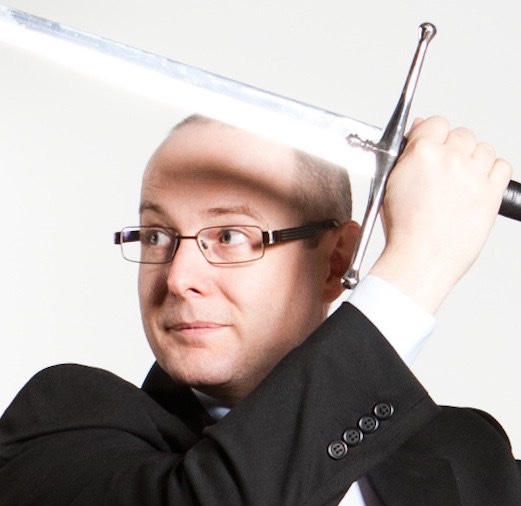 $500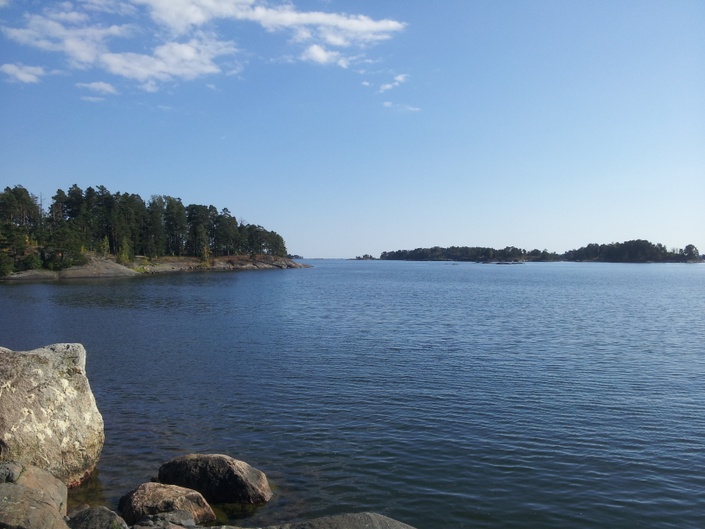 Meditation for Martial Artists Course
a six week course in meditation practice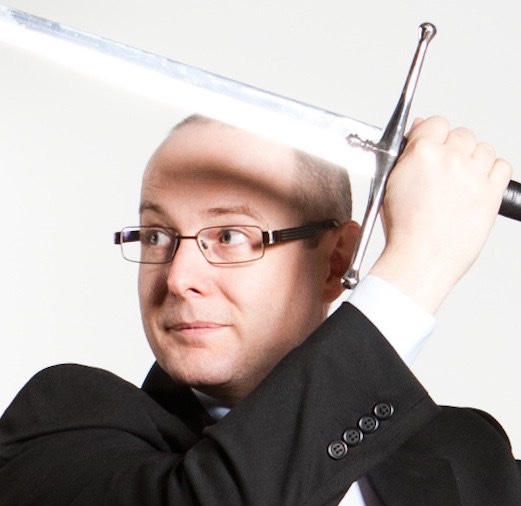 $129

Library
All of Guy's books, and a bunch of useful sources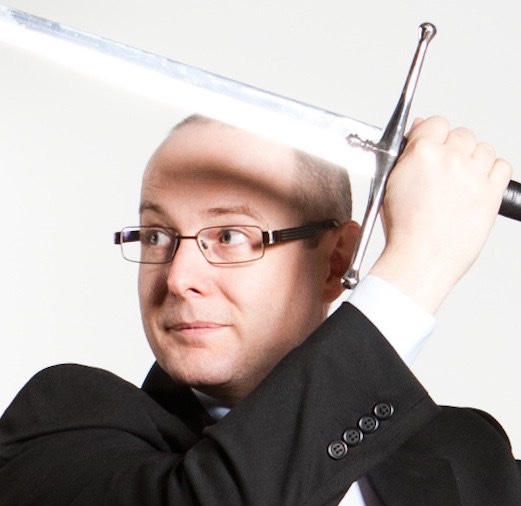 Original Price: $3,399
Your Instructor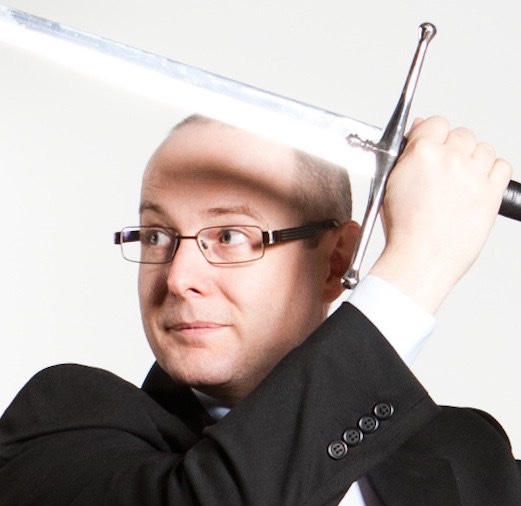 I have been training martial arts for 30 years, and teaching swordsmanship professionally since I founded The School of European Swordsmanship in 2001. The School has branches and study groups all over the world, so I have taught thousands of students, from all sorts of backgrounds and cultures. My books include The Swordsman's Companion, The Duellist's Companion, The Medieval Dagger, The Medieval Longsword, The Theory and Practice of Historical Martial Arts, and The Swordsman's Quick Guide series of ebooks along with many others. It's my job to help you achieve your goals. I do this by teaching in person, through my books, and through these online courses.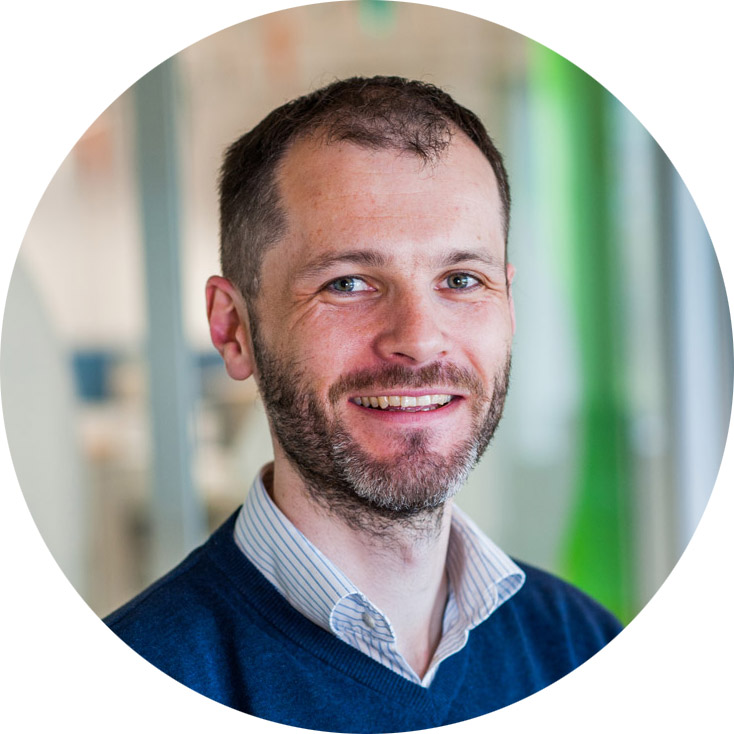 About the Breathing Course:
"I am a long-distance runner and I also practice yoga. I learnt a lot about breathing techniques from Guy's course and I was able to improve my knowledge of the fundamentals for my own practice. I particularly liked how he demonstrates each of the exercises and talks through them one by one. He also provides helpful weekly exercises which are useful for getting up to speed faster. The course itself is easy to follow and take and the videos are high-quality. I watched some lessons on my mobile and others on my laptop. Highly recommended."
Bryan Collins.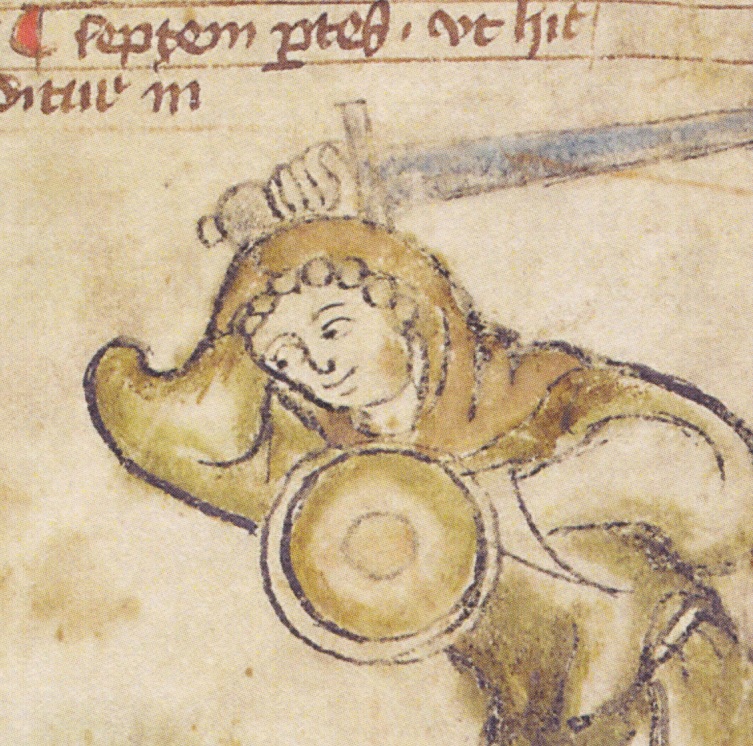 When I had the chance to be one of the first to participate in Guy Windsors on-line course on how to recreate historical swordsmanship from historical sources I jumped right in. I had studied with Guy and already knew he had done a great job over two decades in researching original sources on historical swordsmanship and fighting and used his research to reconstruct systems of fighting with different weapons, so I trusted that he knew what he was talking about here. I was interested in sword and buckler fighting and wanted to dig deeper into all the different sources and styles of fighting with sword and buckler. The on-line course met and exceeded my expectations. In addition to learning how to approach and interpret the sources in meaningful manner it also taught me how to actually put together a whole system based on a source and, even more important, how to design drills and a syllabus to teach the system to others.
So far I have used the lessons learned from this course to build a core curriculum for an introduction to sword and buckler fighting and have taught this curriculum to at least five other people. In addition to this the course helped me to approach the sources in systematic and logical manner so my knowledge of the context in which the sources were written and the culture for which they were written has increased dramatically. Whether you are planning to reconstruct a whole system of fighting from sources, building a curriculum and drills to teach an existing system or just want to learn more about how to interpret historical sources and use them to build drills I can recommend the course to you!
Mikko, Suomen Historiallisen Miekkailun Seura Ry
Frequently Asked Questions
When does the course start and finish?
The course starts now and never ends! It is a completely self-paced online course - you decide when you start and when you finish.
How long do I have access to the course?
How does lifetime access sound? After enrolling, you have unlimited access to this course for as long as you like - across any and all devices you own.
What if I am unhappy with the course?
We would never want you to be unhappy! If you are unsatisfied with your purchase, contact us in the first 30 days and we will give you a full refund.